Jushu Kitchen Utensils Co., Ltd. has advanced technology and machinery, over the years specializing in the production of stainless steel kitchen utensils. Now a large scale, the factory covers an area of about 10,000 square meters, to exquisite workmanship and excellent quality Wumart win the trust of our customers. We mainly produce Stainless Steel Stock Pot, Stainless Steel Cookware, GN Container, Stainless Steel Pots Accessories, Serving Trolley, Trolley.
Our stainless steel cooking pots are widely used in dining halls, hotels, restaurants, homes, etc. Food-grade stainless steel material, durable. Sinking stainless steel cover is very good spillproof, not easy to crack. The bottom of the pot is flat and heat conduction fast, heating uniform, induction cooker, gas stove can be applied. A variety of specifications, support customization.
See the table below for more specifications:
| | | | |
| --- | --- | --- | --- |
| Standard sizes(mm) | capacity(L) | Bottom thickness(mm) | Barrel body(mm) |
| 140*H60 | 1 | 4.0 | 0.8 |
| 160*H65 | 1 | 4.0 | 0.8 |
| 180*H70 | 2 | 4.0 | 0.8 |

Product Description

1. The utility model adopts the arc round body and flat bottom structure, the pot type is more full, the capacity is larger, and the modern gas stove is highly matched.
2. Adopting food-grade materials with the characteristics of acid and alkali resistance and corrosion resistance, and effectively maintaining the freshness of food materials.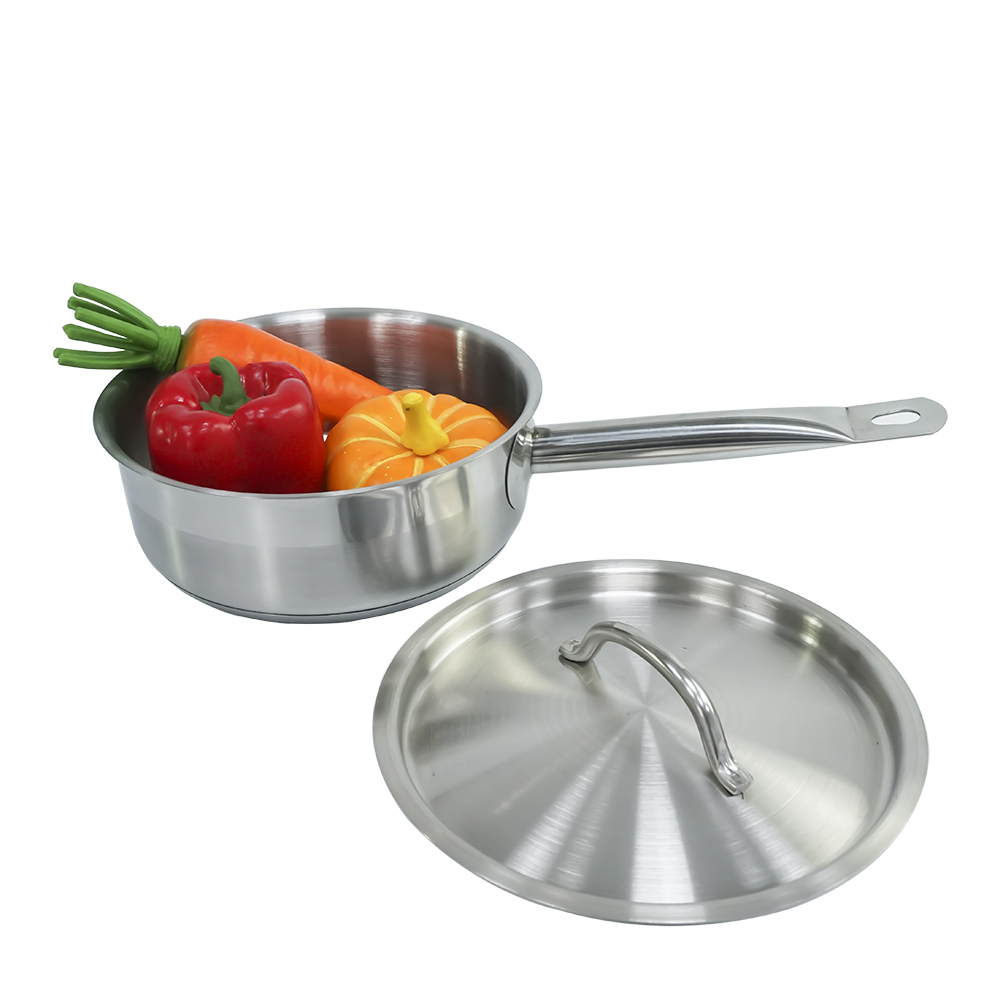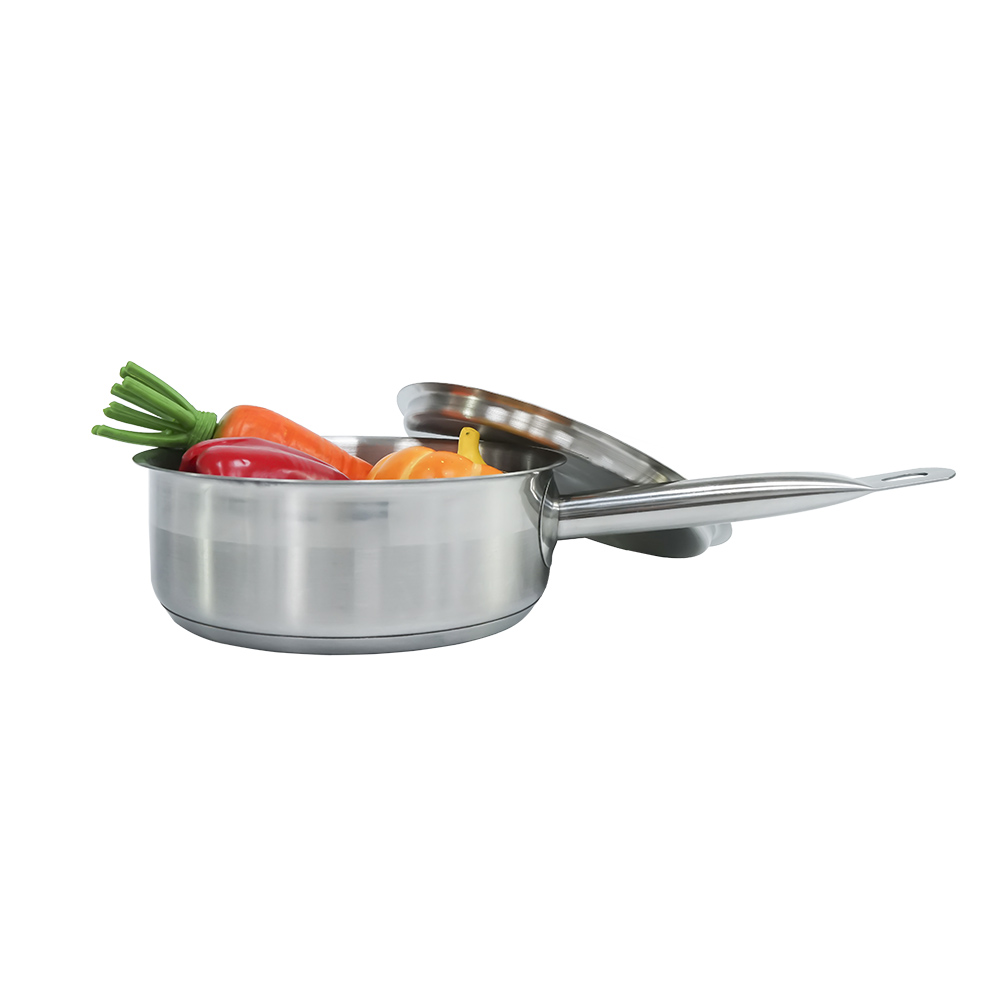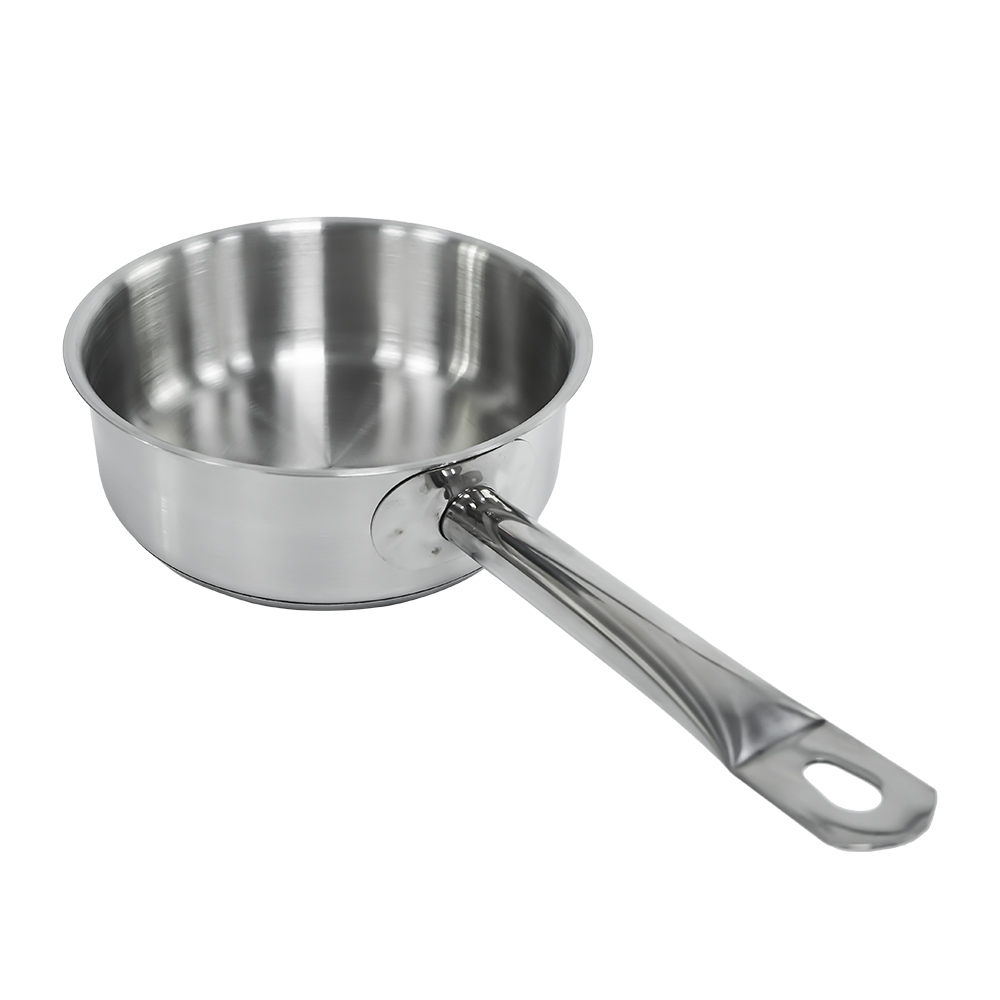 Detailed Description

1. Multiple specifications and uses are available:
Can be selected according to the needs of different specifications, the use of milk can be boiled, boiled sauce and so on.
2. Thickened stainless steel:
The products made of thickened stainless steel are not easy to scratch by the edge edging process.
3. Hollow anti-scalding handle:
Thickening and lengthening the handle is more anti-scalding and heat insulation, and the design is more smooth and smooth.
4. Support customization:
Factory supply, can be customized according to demand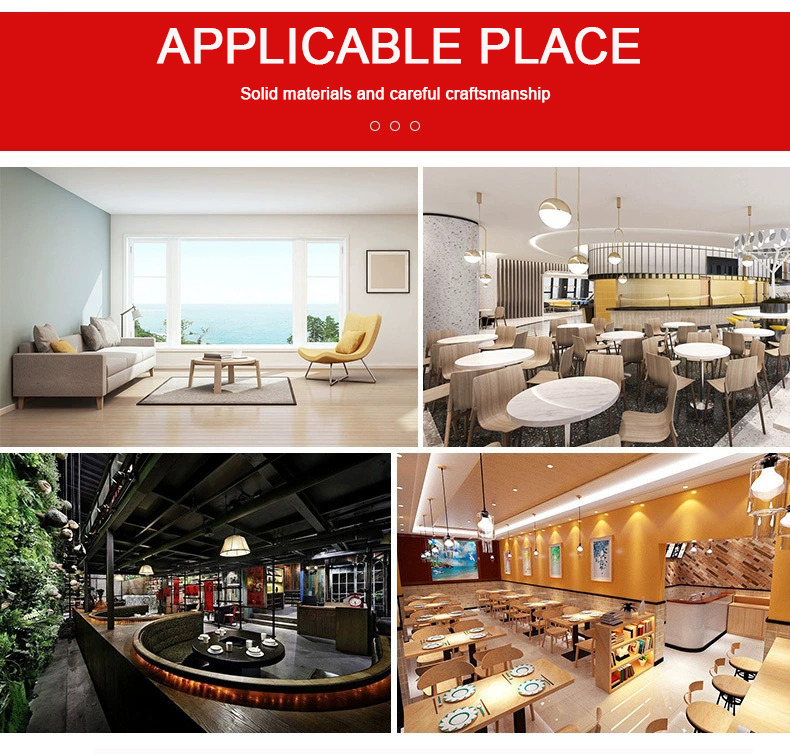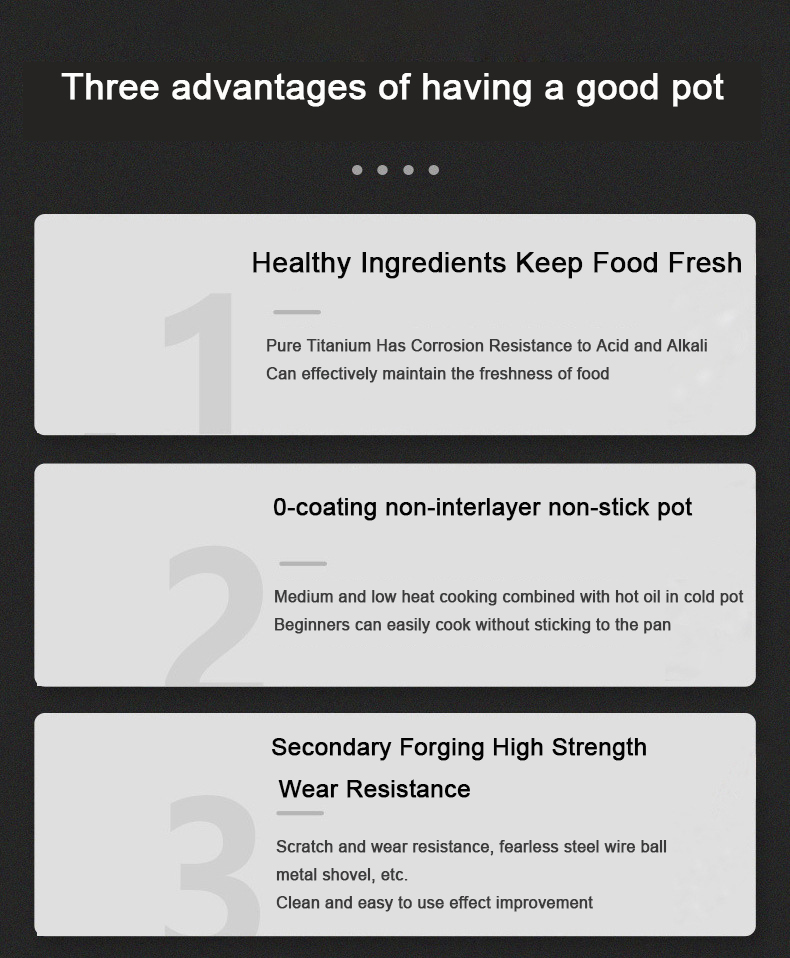 We are a production, processing, distribution and wholesale of private enterprises, over the years specializing in the production of various stainless steel kitchenware, trustworthy quality. The company with sincere attitude, excellent equipment, quality as the core, intimate service sincerely to provide you with the best products and services.