15.7 Inch Heavy Duty Stainless Steel Convex Comal

Comal is made from high quality NSF Stainless Steel. High Quality Stainless Steel with Stay Cool Handles for Easy Grip.
Our comal is a stainless steel Convex comal, Convex grilling area is perfect to stir heavy fry items like tacos, quesadillas, gorditas, fajitas and much more!
The Stainless steel Convex comal is a very popular cooking utensil used among food vendors on the streets and in restaurants all over Mexico.
Its used to cook different types of food like toast tortillas, fry fish, heating and cooking a wide variety of your favorite foods and searing juices in meat, great for tacos, quesadillas, gorditas, fajitas and pambazos.
Usable on a Variety of Cooking Equipment or Cooking Assignments. Large cooking surface & Fits on most Portable Gas Burner stove.

Size: 15.7" X 1.25"
Raised "dome":Specifically for taco making or anything else that would require something to be warmed (like tortillas) in the center raised surface so it doesnt sit in the grease and oil from the meat.
Concave grilling area:you can simmer Taco fillings in the outer ring and keep them warm around the edge.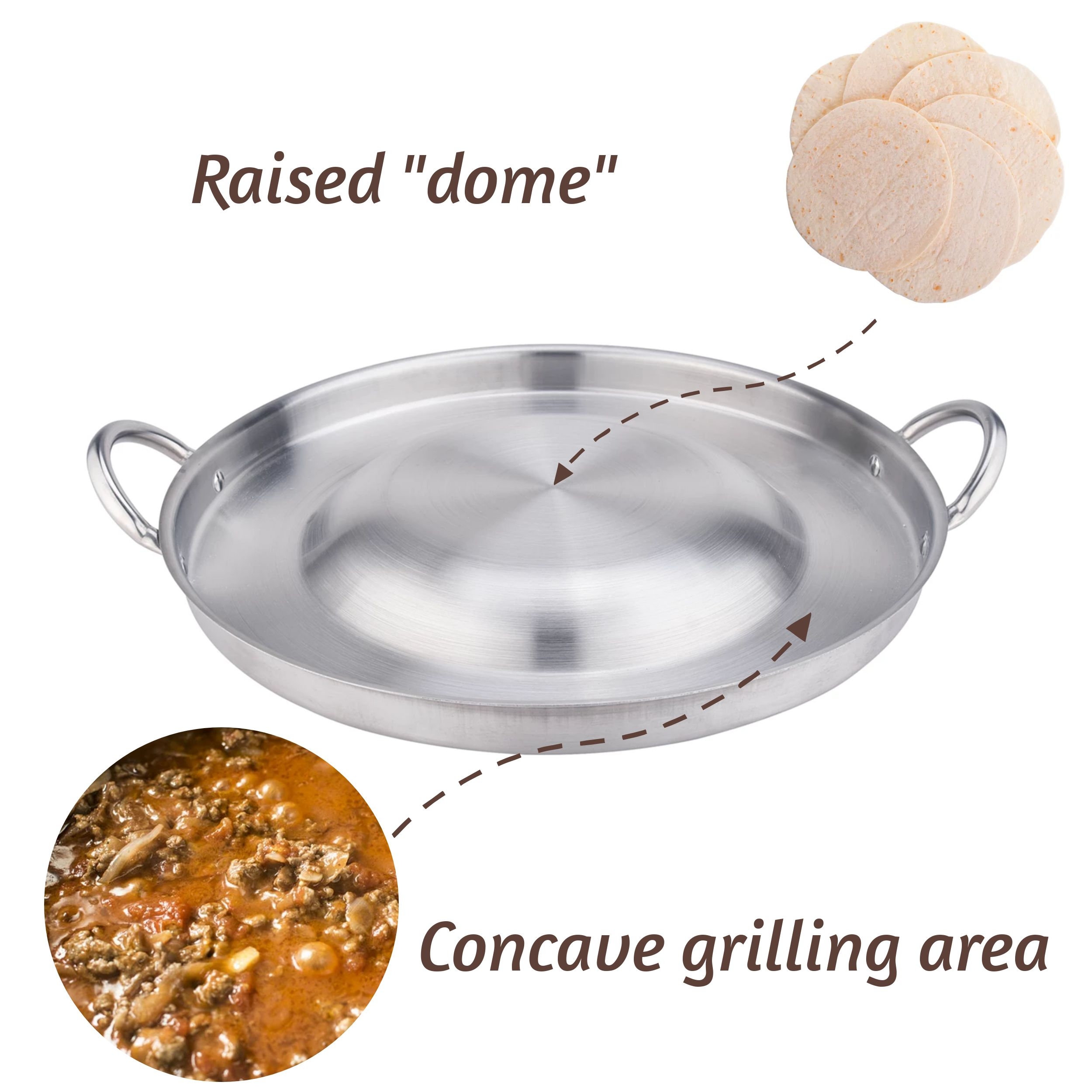 DETAILS
Double rivet fixing:
Durable and firm handle to ensure safe use.
Anti scalding double handle:
Stainless steel hollow design, comfortable grip, heat insulation and no scalding.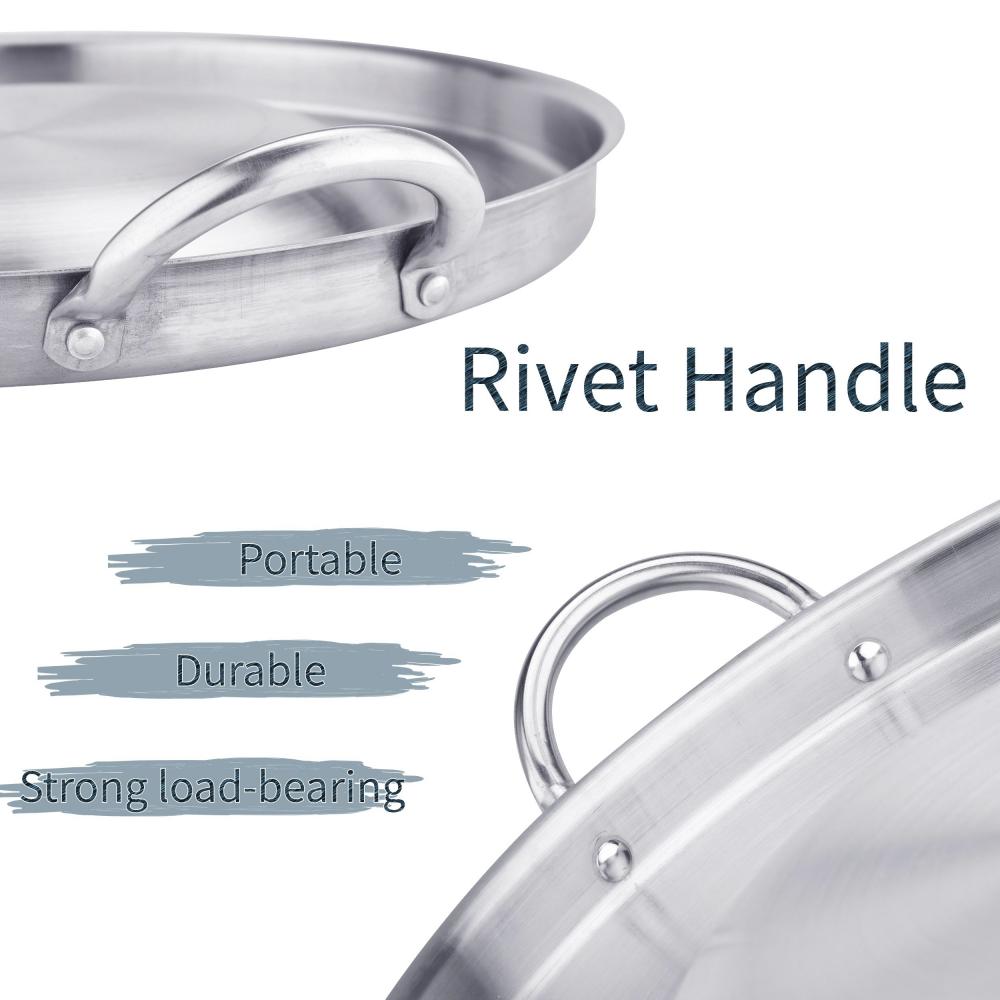 ARC USA provide all kinds of kitchen products of various sizes and fashions, including Propane Gas Stove And Burner Accessories, Stock Pot And Boiler, Tortilla press, Tea Kettle, Other Kitchen Tools, etc. We focuse on kitchen supplies, give you the best product experience, the best product service.