Aluminum Plastic Recycling Production Line
Introduction

Aluminum Plastic Recycling Production Line can completely separates the aluminum-plastic composite material into aluminum and plastic, dry physical separation, and does not cause secondary environmental pollution.

Raw materials


All kinds of aluminum plastic board/waste plastic aluminum

Medical Blister;

Aluminum composit panel;

Food packaging bags

Toothpaste tubes

Plastic bottle caps

Leftovers and pieces of plastic aluminum board

Waste aluminum plastic boards used by drug factories/hospitals,ect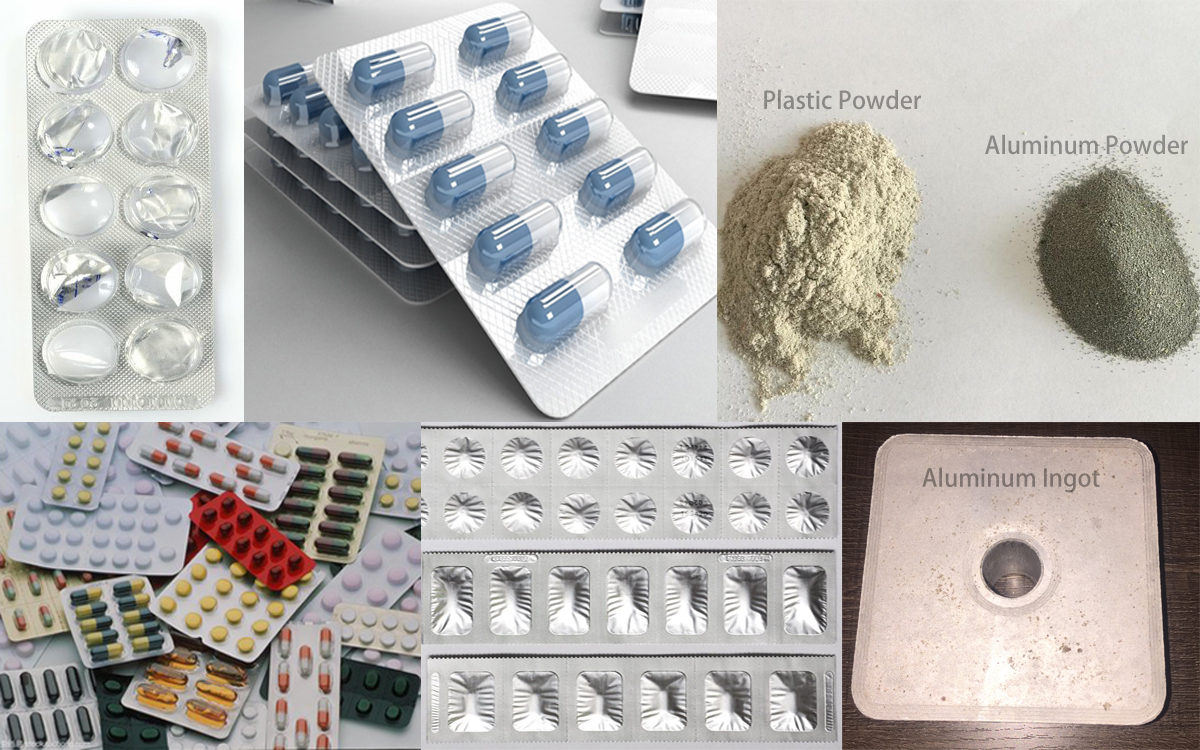 Structural feature:

1. High automation program, simple operation and stable performance

2. High-voltage electrostatic separation efficiency of 99%, the finished product can be sold directly.

3. No waste water exhaust. Real green environmental sorting, no secondary pollution

4. Low power consumption, low noise, small floor space, no powder pollution.

5. Wide range of sorting materials, fast sorting speed;

6. The aluminum-plastic sorting and reusing treatment equipment adopts water-cooled and air-cooled turbine grinding machine, which makes the material separation more clean and produces a wider variety of materials.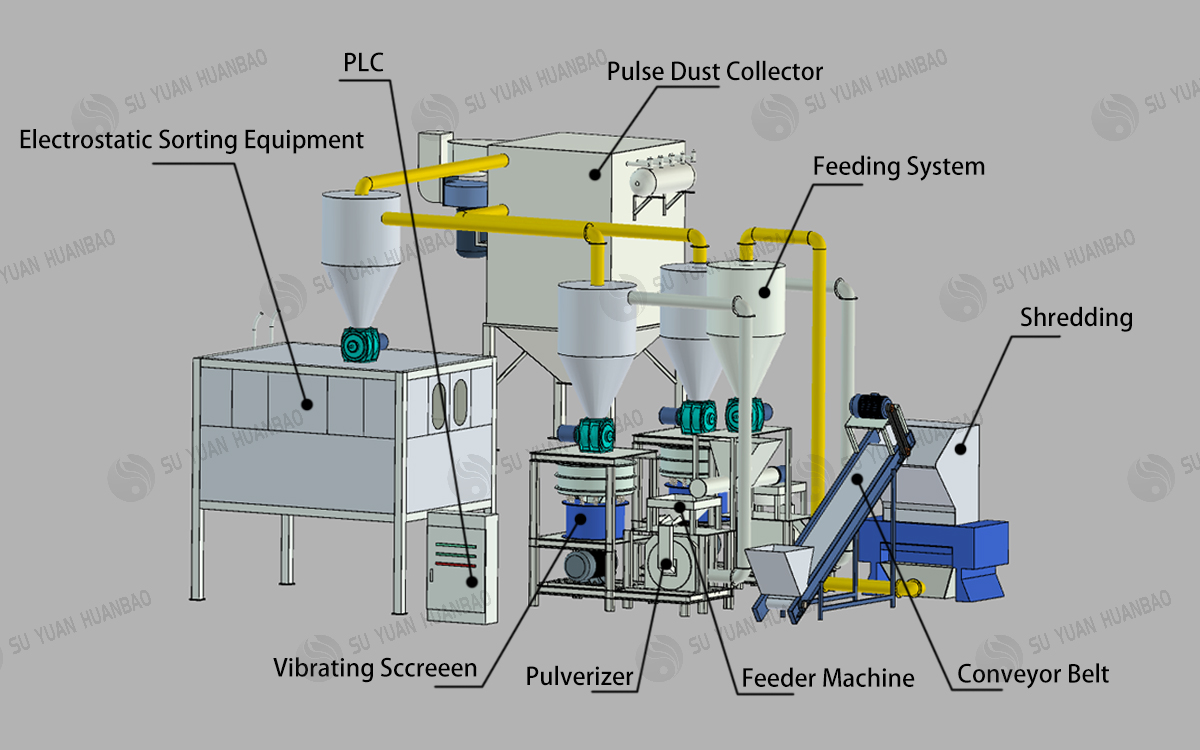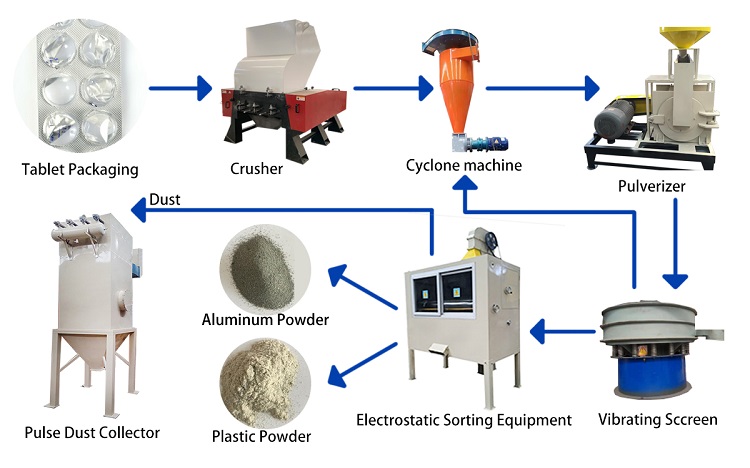 Technical Parameter
Model

Power

(kw)

Separation rate

(%)

Dust removal rate

(%)

Output

(kg/h)

(mm)

Weight

(kg)

SY-300

70

≥99%

≥99.5%

200-300

7500*6000*4200

6500

SY-600

115

500-600

9500*7500*4200

7800

SY-800

215

700-800

11500*8000*4200

12800
Our products